HEAR FROM PREVIOUS TEACHER TRAINEES:
The 200-hour teacher training at Revolution Yoga was a more profound experience than I ever could have hoped for. We did so much more than study the philosophy or the poses; sincere soul-searching is required. Just as important for success, we had fun while learning! Amanda brought together a wonderful community of passionate, knowledgeable teachers and dedicated trainees. Even now that the 6-week intensive program came to an end, I am inspired to keep learning and exploring, for myself as well as for my future students.
-Alyse Hennig
My experience at Revolution Yoga's Teacher Training, has been one of the greatest experiences of my life. I don't know where to begin or what to talk about first because I have so many wonderful things to say. Starting with the actual space, the feeling the studio gives you when you come in is best described as "like home". I don't think I've ever walked into a place and felt so comfortable and warm and you can only accredit that to Amanda and the amazing team of Yogis and Karma Yogis who work hard to make it a safe loving space.  That being said , to come to such a place Monday through Thursday, 8 hours a day for a month, was more like a treat than going to "school".  Everything I learned at Revolution is now and I'm sure will remain to be some of the most valuable things I know. I have to thank Amanda and Vanessa for this; they both shared everything they have learned with us, while allowing us to figure out for ourselves what the ideas and texts meant to us and how they translated into our own lives. From the philosophy, to the history, to the physical practice, to the anatomy and physiology, I am so grateful for everything they've offered us and I feel like I have the tools to explore deeper into my own practice as well as the ability to offer something profound and beautiful to my students. Thank you both with all my heart and thank you for sharing these amazing things in a fun, wonderful way. I don't think I've ever learned so much while laughing, smiling and enjoying myself all at the same time.  Of course my thanks also goes out to the friends I made during the training, you've all brought something different and awesome to my life and I cherish the time we've spent together, it was amazing.  While the training is over and I'm ready to start teaching and sharing, one thing this experience taught me is that Yoga has a beginning but it's never ending. I am only at the beginning of my path and I will continue growing, learning, loving, giving, being present and being peaceful and I know that Revolution is a place that will continue to help me on my way. If you are looking to become a teacher, or just deepen your own practice, the Revolution Yoga teacher training will change something inside you and you will come out even more beautiful and happier than when you began.  Thank You again to Amanda and each and every Yogi at Revolution I love you all!
-Cali Pulice
The Revolution Yoga teacher training covered essential aspects of the practice from the breath to the asana to the philosophical underpinnings. Revolution yoga is one of the best places around to find a dedicated, down to earth and an all around awesome community. Here there is a safe space for introspection and connection. I loved the guest speakers, especially Amit, the hands on information was awesome. The beautiful intention in the offering of the training and it's ideas. It was as comprehensive as possible. There was also a steady and responsive communication which I am very grateful for.
-Lisa Reiss
The teacher training experience at Revolution Yoga can only be described as very similar to an amazing, amazing, life-changing vacation spent somewhere most fabulous . When you "come back" everyone wants to know just how it was.... and you are all but entirely speechless, so awe stricken with the whole thing that you can't even begin to try and explain... :)
-Tara Grando
Teacher training was a six week retreat and was one of the best experiences of my life!  I am truly grateful to the teachers, especially Amanda, for opening my eyes to the many wonderful aspects of yoga.  I have had a strong desire to study the philosophy and history of yoga for many years now and I finally feel I have a solid foundation to build my yoga practice and teaching upon.  I am so happy that I chose Revolution Yoga as the place to embark on this journey.  The relaxing atmosphere and loving environment makes for a perfect setting for self exploration.  The program was demanding, but it hardly felt like "school".  The training leaders kept things fresh with various topics, thought provoking discussions, guest speakers/presenters and field trips.  Each day I felt challenged, energized, and rejuvenated all at the same time!   Sharing this journey with my fellow teacher trainees has made this experience truly memorable.  I have made wonderful connections with beautiful souls and I look forward to continuing these friendships.  Not only did I learn about the philosophy, history, and anatomy of yoga, I learned about myself and met some awesome people along the way…a truly invaluable experience.  Thank you Revolution Yoga!!!!!
-Sally Mangano

"Revolution's teacher training offered so much more than I ever anticipated! It was such an enriching experience. We learned so much about every aspect of yoga from the asanas to all of the different pranayama techniques, meditation, chanting, philosophy, history, as well as, all of the various classes a studio could offer and what they're comprised of. We gained a wealth of knowledge in a comfortable,  nurturing, inspiring setting. I would give Revolution the highest recommendation!"
- Sherry Maciag
"Revolution's Yoga teacher training provides expansive knowledge that inspired me to really immerse myself in the practice. I learned that teaching yoga is truly a way to connect with an to help others on various planes. It has also given me a beautiful community of like-minded people who dedicate their lives to physical, mental, and spiritual wellbeing. I've found yoga to be the pathway to true happiness and I now feel prepared and motivated to share this spectacularly sacred practice with others."
-Kristen Anisis
"Amazingly comprehensive training, caring and knowledgeable teachers- a life changing experience! Thank you! My outlook on many things has changed, physical as well as mental- I feel a real peace that I haven't felt for a long time. There have been so many aspects of learning that I have experienced during training- the philosophical lessons and 8 limbs of yoga- People in my life say I've changed!
-Muriel Pellizzi
"Revolution Yoga Teacher Training was an experience that strengthened my asana practice and gave me the tools to be able to teach. It also became an experience of self discovery, where I learned invaluable lessons about myself. I've learned to look at past situations that were negative with compassion and feel gratitude for the lessons that I learned. The most vital things I learned were how to structure a class and how we can relate yogic philosophy to our lives because we experience a lot physically and emotionally through a class that can applied to dealing with stress."
-Emily Meyer
"Revolution Yoga's Teacher Training is exceptionally inspiring, informative, intense and fun. It will deepen your practice in every way. Amanda, Bec and all gues teachers truly practice yoga with their hearts and sols. They are role models for every person. I am inspired to give over the good feeling I have about yoga to the world!"
-Mimi Samter
"As a teenager I had doubts as to whether to do the training or not. I decided to do it, and it was the best decision of my life (so far). I can't even begin to say how much I've learned, but I have to say, it's more than I've learned in school. Being immersed in everything yoga for 5 weeks was amazing. Not only that, but being surrounded by incredible people and teachers was life changing. I feel as though I'm fully prepared to enter the teaching/yoga realm, and I know everyone in the community is very supportive. If you have any doubts as to whether you should do the training or not, DO IT!"- Grace Minchnovicz
"I'm really glad you offered the philosophy angle. Not just asana practice. it ended up being an incredible self journey for myself. I learned so much about myself, had support to work out issues and questions with your help, the comfortable atmosphere you created and the teachings of the complete yogic lifestyle. I love that you offered the Ayurveda teachings and ways. The cleanse was great in helping me find balance and helped me advance mentally with a new clarity. the cooking was great, would like to have the recipes. I enjoyed being introduced to the different modules to learn about different areas: Thai yoga massage, prenatal, restorative, etc. By exposing us to these varieties, I feel well-rounded in my education and am able to know which I'd like to go further with, some I didn't know existed or know that I would of connected to. it was cool feeling my interests develop. I was happy to have attention with my asana practice and feel I've advanced since you provided an encouraging, confident approach in helping and assisting us/me. the anatomy was a lot of information and although overwhelming at times, I'm so glad it was included. I'm grateful to know more about my skeletal and muscular systems, etc. I know more about my body and mind now and how it all connects and how the yogic lifestyle and asana all works together to help our minds and bodies. I think you offered a wonderful experience. I'm glad I chose Revolution. This experience has helped change my life for the better in many ways. Thank you for everything."
-Jennifer Anderson
Have you ever envisioned yourself teaching yoga or are simply looking to deepen your practice? Then you have come to the right place.
Take a moment to imagine this. You walk into work one day, gliding through the space hugging and saying hello to half the room. There are no fluorescents, only candles light the balmy space. You will not spend your time behind a computer, rather you and your students will be pulsing, moving and flowing and unison. No meetings on productivity, instead as you settle in you share some philosophy on the pursuit of happiness, chant in unison, and set intentions for bettering your lives and the world around you. Your students fill the space, buzzing in anticipation of the yummy flowing celebration of movement soon to come. As the physical practice begins you move through the room guiding the pulsing swell of energy, supremely grateful, filled with energy, compassion and a feeling of being truly alive.
After class you head over to meet the first of several private clients for the day. Your first client, John, was suffering from lower back pain before he began yoga with you. But today he opens the door to greet you without pain and a warm smile. He shares his week with you as you roll out your mats. You spend the next hour working together to gently stretch and strengthen his body leaving him deeply relaxed, peaceful and eternally grateful.
Your next client Sara started yoga with you to improve fertility as she was struggling to conceive for years and her doctor told her yoga might help. Sara now has you over for Mommy and Me yoga classes with her and some friends to help bond with their new babies, relieve their own bodily complaints, and give their babies an early start!
The client after that, Eva, has a stressful job and needs help unwinding, so you guide her through a restorative practice and guided meditation to help shut off the stress response, leaving her with a sense of relief and deep peace she can't find anywhere else.
Your life is dedicated to bettering the lives of those around you, working in a field where you leave peace and liberation in your wake. At $85 an hour for each private you teach, five days a week and your five hour work day bettering peoples lives earns you six figures.
Now, ask yourself, would I like this to be my reality? It can be if you're ready to make it happen.
The Demand for yoga on Long Island is growing fast!
Turn on the TV and catch local news stations featuring stories on the benefits of yoga. Open the newspaper and find a different article every week touting yoga's benefits. Most gyms, chiropractic offices, wellness centers and spas now offer weekly yoga classes. And yoga studios are popping up in every town. Over the last 20 years millions of people have uncovered the amazing physical and emotional benefits of yoga and have let their friends and families know. The demand grows bigger every day. As our population and knowledge of the benefits of the practice grow, so too will the demand for the healing, stress reducing benefits of yoga, especially in a therapeutic private setting.
So if you've already felt the benefits of yoga in your own body and want to deepen your understanding of the practice or even pass your knowledge on to students in private or group classes it's time to take the next step and invest in an internationally accredited program with Revolution Yoga.

Why Revolution Yoga's teacher training program is uniquely different from other teacher training programs.
We have gone through great measures to develop this training beyond the normal boundaries of a 200 hour training: Time after time we have had instructors come to us compaining that they left other 200 hour trainings feeling unprepared to teach, confused about what meditation is, and unsure of what yoga really means. We believe this is an integral part of training so we have hired training leaders who not only are good at what they do, they are good at teaching you how to teach (an art unto itself). Amanda has taken the time to put together a manual that not only gives a great overview of the real roots of yoga (the way the sages and rishi's of the himalayas intended the knowledge be passed on) but gives trainees direct experience of the 8 limbs of the yoga practice through special journaling, meditation and self-exploration throughout training. The best teachers teach from experience, from what they know. Here you will gain knowedge not just from study but direct experience in a palatable, exciting, and easy to understand formula. So often we get trainee alumnis coming back beaming with gratitude as their knowledge of yoga philosophy and practices extends far beyond other teachers trained elsewhere. We have had many who have already taken 200 hour take our training to gain a deeper understanding. We are very proud of the trainees we have sent out into the world and very proud of the program we have put together.

We are an Internationally Accredited Yoga School through Yoga Alliance: Not all schools are registered with Yoga Alliance but the Alliance creates stringent requirements for certification that ensure the training you are receiving will be holistic, thorough and cover the important bases. Yoga Alliance has established widely-adopted standards for education and certification at the 200 and 500-hour levels. Some establishments will not hire a teacher without certification and the only way to become a "Registered Yoga Teacher." (RYT) is if you've graduated from a Registered Yoga Alliance School. So, be sure that any training you choose follows the standards set by Yoga Alliance.



You'll learn to teach a style of vinyasa flow yoga that will leave your students buzzing.

In our program, you'll learn how to practice and teach the popular flowing "vinyasa" style of yoga. We'll teach you important alignment cues, how to sequence a flow energetically so your students feel wonderful after class and how to link your physical postures to life lessons that students can take off the mat and into their world. We use the science of Ayurveda to sequence classes (yoga for the seasons) so you will be given the ancient knowledge of how to make your students feel wonderful as the world around them and inside of them changes. We also focus on injury prevention and repair, an important aspect too often overlooked in yoga teacher trainings.



You'll be equipped to teach a wide variety of students in a wide variety of settings.

The basis of our training is Vinyasa Flow Yoga but we also feel it's important to have the tools to help all ages and all capabilities. In our training we offer modules of other modalities to compliment your overall teaching abilities to make you more attractive as a hire, and more capable when dealing with private clients and their unique constitutions.
-Restorative Yoga
-Prenatal Yoga
-Mommy and Me Yoga
-Kids Yoga
-Thai Yoga Massage
-Ayurvedic Yoga

You'll learn anatomy & biomechanics in an easy to understand way. The body is a complicated system that when balanced is a miracle of nature. Imbalance leads to disease, discomfort and very poor quality of life. Yoga often starts for people in the body so it's important to know how the body works and how yoga works on the body. It is too easy for students to get injured in a yoga class because of bad alignment in a posture or repetitive damaging movement. If a teacher does not know how to modify for injury a student can hurt even more. That's why we put such an emphasis on knowledge of anatomy and biomechanics in our training. We'll cover modern anatomy, physiology and kinesiology in a way that makes it easy to understand and apply. Your students will feel well taken care off due to your knowledge.


You'll learn about the subtle-body (energetic body) When you train with us, you'll learn about the energy body and its effects on our emotions, health, and well-being. Not only will you learn to feel your energetic body you'll learn how to manipulate energy through breathing techniques and yoga postures to offer your students a deeply transformative experience. Included in our study will be Chakras, Nadis, Koshas, Vayus, Pranayama (breathing exercises), meditation, chanting, hand mudras, and ayurveda basics.


You'll make friends & connect with a conscious, empowering and supportive community!If you've taken a class at Revolution Yoga you already know we run a non-competitve, super supportive environment where our students are influenced to be expressive in all forms and accepting of their bodies and capabilities. That being said you are not expected to be able to twist into a pretzel or perform every advanced yoga practice to take part in our training.



Your investment will be extremely affordable and with intensive and flexible weekend programs, you can choose the schedule that suits you best.

We know your life is busy! Taking care of kids, working full time jobs and the list goes on so we've created trainings that can work with your schedule.


You'll learn from NYC trained, E-RYT, highly qualified instructors from a wide variety of different lineages so you will gain from their diverse knowledge and experience. We made a point of hiring instructors, with not only beautiful open personalities, and an intense knowledge of the science of yoga, but with very different and diverse trainings so we can all learn and grow together. You'll gain knowledge from instructors trained in-
- ISHTA
- Prana Flow
- Vinyasa
- Iyengar
- Anusara
- Restorative
- Dharma Mittra

What else will you discover with us? Limitless Posibilities....
Ayurvedic Cooking Lessons, Nature Excursions, Posture Specific Alignment and Overview, Ancient Meditation Techniques, Ancient Yogic Purification Techniques, Anatomy and Physiology, Nervous, Endocrine, Skeletal Systems, Asana for the Brain, Heart, and Organs , The Science of Flexibility and Strength
Biomechanics, Avoiding/ Healing Injury, Using Props and modifications, Prana, Vayus and Chakras, Nadi Channels and Points in the Body, The Five Koshas, Ayurvedic Fundamentals- Adapting the Practice to Constitution, The profound power of Mudrah, Chanting- Nada Yoga, Energetic Expression- Intro to the Atom, The Pranic Elements- Gaia, Pranayama- Method and Practice, Anatomy of the Breath, Contraindications and Applications, Leading Yoga Nidra, Demonstrating Postures, Cultivating Confidence through Authenticity, Hands-on Adjustments, Energetic Sequencing, Teaching for the Seasons , YOGA PHILOSOPHY, HISTORY, LIFESTYLE, ETHICS, History of Yoga, Fundamental Scriptures- Pantanjali Yoga Sutras, Hatha Yoga Pradipika, Bhagavad Gita , Influential Teachers and Lineages, Ashtanga: The 8 Limbs of Yoga, Life Application: Cultivating your Personal Sadhana (spiritual practice), Ethics of the Yoga Teacher Getting Experience after Graduation, Building your Resume, How to open your own Center, or work in collaboration with other Centers, Creating Abundance: Conscious Marketing, Branding, Publicity, Daily teaching Practicums, Observation of Classes, Cultivating Consistent Practice, Teach Forums- for guidance and constructive adviceSPECIALTY TRAINING MODULES, Restorative, Prenatal, Mommy and Me, Kids Yoga, Integration AND MUCH MUCH MORE
Have questions about starting your program with us? Email Revolutionyoga@gmail.com to arrange a phone (consultation or call to ask any questions you have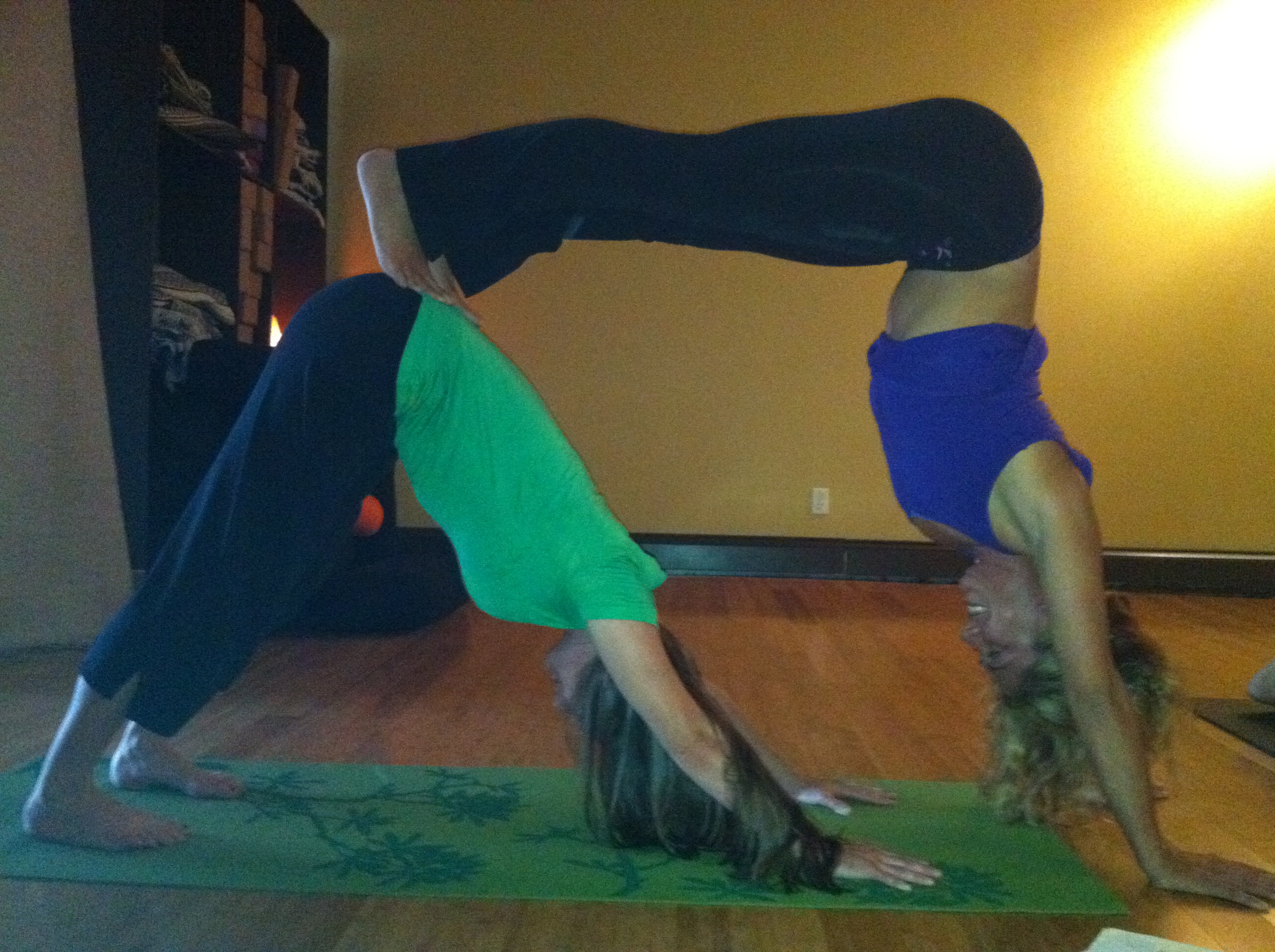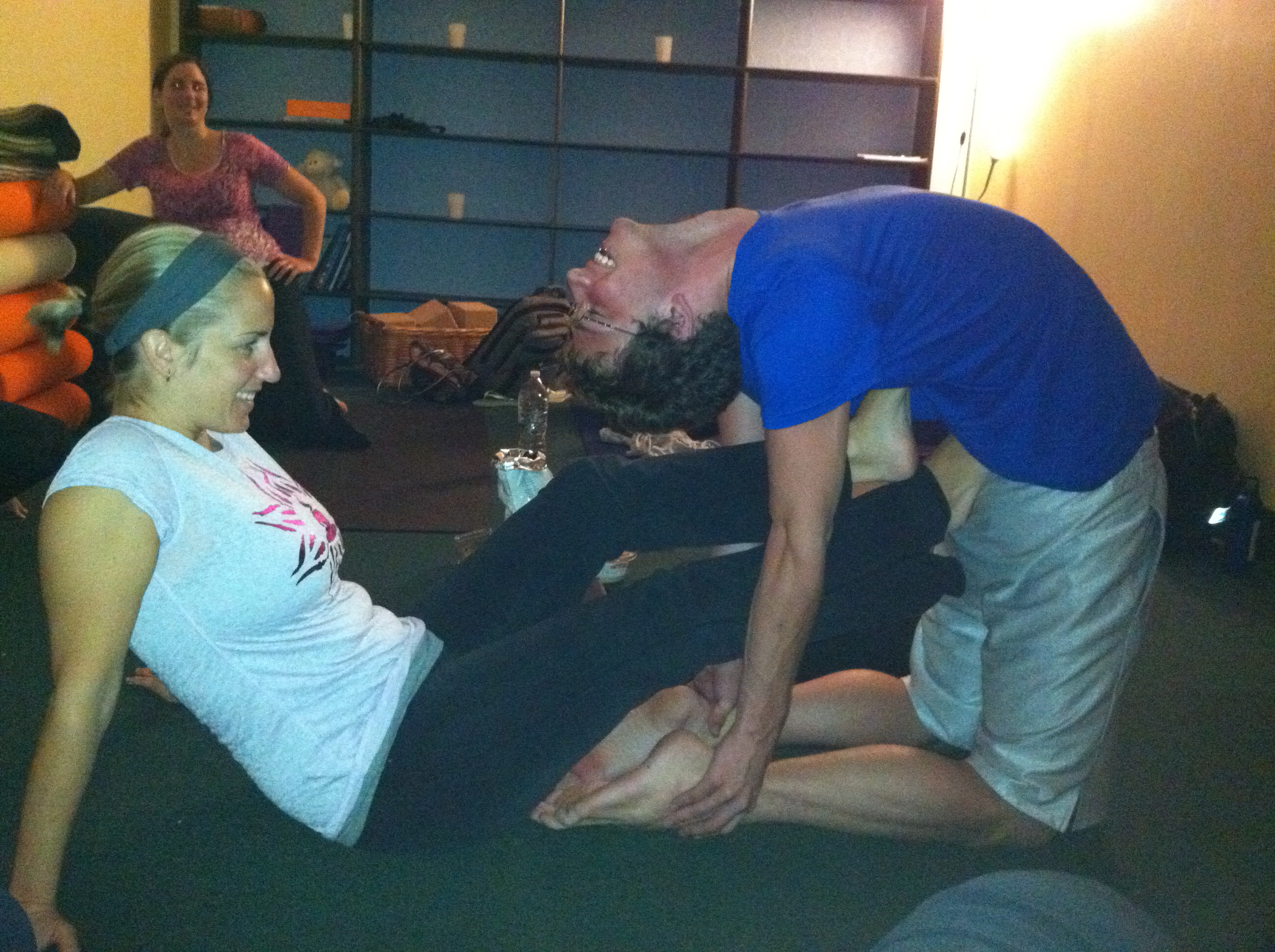 ARE YOU WONDERING IF YOU'RE READY? IF YOU'RE STRONG ENOUGH OR ADVANCED ENOUGH TO START OUR TRAINNG?


Check out the list below to see if it's time-

1) Do you want to deepen your understanding of the art and science of yoga?
2) Do you have a passion to help those around you to pursue their authentic happiness?
3) Do you have an understanding of the basic postures?
4) Do you practice 2-4 days a week?
5) Are you compassionate towards your fellow men/women?
6) Do you have a commitment to learning about and living a conscious life?
7) You truly believe life is worth living to the fullest?

You do not need to be a super advanced yogi to train with us. We will be practicing so often you will find that your physical practice transforms quickly. We look for passionate people with beautiful personalities who are eager to change the world for the better, one person at a time.
Every BODY is different and each student vibes with different teachers for different reasons. Your life experience, injuries, capabilities, passions, energy and love will be what make you an amazing teacher. We will do the rest to make sure you are knowledgeable about the physical practice, postures and philosophy. You'll find the integration between what you know and what we know to be divine combination! Only you can make your dreams come true, only you can take the first step to diving deep into these amazing teachings.

Completing teacher-training with us is a priceless investment (in your career and your life)
Your Teachers are highly qualified and cannot wait to share the knowledge they've gained in their life to help you on your path.
| | | |
| --- | --- | --- |
| INSTRUCTORS | YEARS TEACHING/STUDYING | MODULE |
| Amanda DiGiovanna | 8 Yr/17 Yr | Yogic Philosophy, Asana Clinics, Teach Clinics, Meditation, Hands On, Ayurveda, Structuring Sadhana, Sequencing, Kids Yoga and more... |
| Carly Rothman & Keith Angrisani | 5 Yr/ 10 Yr | Anatomy, Physiology |
| Alison Kornbluth | 3 Yr/ 5Yr | PRENATAL YOGA |
| Cali Pulice | 3 Yr | NADA YOGA |
| Raghunath | 12Yr/ 30 Yr | IMMERSION DAY w/ RAGHU-Inversions, Bhakti Philosophy |
| Madan Mohan | 30 Yr | Gita Basics |
| Joshua Green | 34 Yr | Gita Wisdom |
| Amit Yogi | 10 Yr/20 Yr | Hatha Yoga Pradipika/ Cleansing Techniques, Dealing with and teaching for Spinal Issues |
| Evangeline Houlihan | 5 Yr/6 Yr | Restorative Yoga, Yoga Nidra |

Justin Green
8 Yr
Thai Massage/ Structural Massage/ Tantric Meditation
So, check out our programs and sign up today! We offer Intensive 5 week programs and flexible (5 month) weekend programs.
-Payment Plans available-
Early Bird One month before 1st day of training: $2500
After 1 month before 1st day of training: $2700
$500 non-refundable deposit- After first week no refunds.
INTENSIVE 5 WEEK SCHEDUL: Monday- Thursdays 9:30a- 5:30p
FLEXIBLE WEEKEND SCHEDULE: Saturdays and Sundays: 9:30a-5:30p
No Classes on Holidays (Some workshops at studio are required)
QUESTIONS? Email: revolutionyoga@gmail.com or CALL: 516 619 6421
Be present, Be Happy. Shanti, Peace.